Casserole cheese: the value of meals, dietary recipes for cooking in the oven and slow cooker
Modern people choose a balanced diet and rightly so, because it not only allows you to keep a good figure, but also health. This dietary dish like cheesecake on the menu of various diets. It is very useful for all age groups, especially children, will apply for people with various diseases, shown to the athletes, as well as those who want to lose weight. Your attention is invited ten diet recipes tender cheese casserole.
Use cheese casserole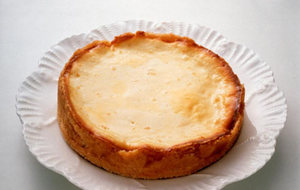 This is diet food one of the most useful. Suitable for children since it contributes correct development of child organism. The cheese is rich in calcium, protein, is one of the best products for nutrition. The addition of raisins enhances the value of the product, enriching it in mineral salts, vitamins and organic acids. All this makes cheesecake the perfect dish for young children.
It must be the diet of person suffering from diseases of the digestive system. Since cheesecake is easy to digest and is a fermented dish that beneficially affects the intestinal flora. So, we offer a variety of recipes for this dish.
Recipes diet cheese casserole
A casserole of cheese can be served as a main dish or as a dessert. Per 100 grams there are only 90 calories. The presented recipes are simple and do not require a lot of time and money, on the shoulder novice cooks. Low-calorie cheesecake is prepared without the addition of flour. The main components of each recipe are cheese and eggs. During the preparation of this diet dish, you can add not only the traditional fruits and vegetables. So, here are the recipe with pumpkin and vegetables.
The recipe №1 with yogurt
To cook a casserole of cheese should take the following products:
Cottage cheese, 250 g
Two eggs,
Low-fat yogurt — 2 large spoons,
Sugar is added to taste,
Raisins in any amount.
Optionally, you can add Apple, apricots or prunes.
Preparation:
In one container whipped eggs.
In another bowl, mix the cottage cheese with yogurt.
The masses are connected, they added raisins, sugar and Apple.
Cottage cheese mixture place in greased with vegetable oil form and put in oven for about 30-40 minutes.
Recipe # 2 for the slow cooker
Cook products:
600 g fat-free cottage cheese,
Eggs — 1 PC,
Yogurt or sour cream 15% fat — 4 large spoons
Semolina — 5 large spoons,
Fructose or sweetener to taste.
Fruit or berries at your discretion.
Preparation:
Cheese mash with a fork or with a blender.
Him join all ingredients except fruit and mix well. Depending on the consistency add the fruit. Note that with them, the casserole may turn out watery, because the gifts of nature give a lot of juice.
A homogeneous mass lay in a greased form and put on the mode «pastries», in which the cheesecake turns out perfectly. Cover with a lid and turn on the program for 50 minutes.
Recipe # 3 pumpkin
You will need the following products:
Cottage cheese — 200 g
Eggs — 3 PCs,
400 g of pumpkin pulp,
1 Apple,
You can do without sugar or to taste
Vanilla — optional
Raisin,
Salt to taste.
Preparation:
Three on a large grater Apple and pumpkin.
Attached to it all other ingredients. When adding sugar, you should consider the sweetness that the pumpkin.
Mix thoroughly, bring to a homogeneous mass.
Form grease with butter and put the cheese mass from the container.
To bake in the oven at 180 degrees for about half an hour. Then give time to cool down and spread on a dish.
Recipe No. 4 with dried apricots and raisins
You need to take the following ingredients:
500 g low fat cottage cheese,
Depending on the size eggs you need to take 4-5 pieces
Sugar or substitute — 1 large spoon
Fruit or dried fruit in any quantity,
A pinch of baking soda.
Preparation:
Proteins whisk with sugar.
In a bowl join the egg yolks with the cottage cheese, add soda, fruit, mix.
The proteins and sugar pour in the cottage cheese and mix well.
In a greased with sunflower oil form, put the mixture and bake in the oven at 190 or 200 degrees for about 30 minutes.
Recipe number 5 with cheese and herbs
For cooking casseroles with cheese you need the following ingredients:
250 g of cottage cheese,
A few eggs
Yogurt — two large spoon
Soda — half small spoon
Cheese low fat, shabby on a small grater — 100 g
Two big spoons of bran
Finely chopped greens.
To cook a casserole of cheese to this:
Beat the eggs and combine them with the grated cheese, stir well.
Soda should pay off in the yogurt and add to the cheese mass.
Put in a container with the diet weight bran, cheese and greens. Mix again.
In the silicone form put cottage cheese mixture and bake about 40 minutes in the oven at 180 degrees.
If you wish, you can run the crust of the cheese. To do this for 5 minutes until cooked, spread grated cheese on the surface of the casserole.
Recipe No. 6 with yogurt, pear and banana
This recipe suggests using sweet fruit, so the sugar is not added.
For cooking casseroles with cheese need to take:
250 g low fat cottage cheese,
Egg
30 ml of yogurt,
Mashed banana,
Pear, diced.
How to cook a casserole of cheese?
Egg to combine with cottage cheese, add the yogurt and banana. Beat in a blender.
Pear put in cottage cheese, mix slightly.
Silicone grease the form with butter, if you use a metal brush with oil and sprinkle with breadcrumbs.
Put cottage cheese and bake in the oven at 180 degrees for 40 minutes.
If you use the microwave, close the lid, select the 100% capacity. It will take about 7 minutes, if necessary, leave it for 10-15 min.
Recipe No. 7 with apples and oat flakes
To prepare this casserole of cheese you want to take food:
500 g low fat cottage cheese,
3 eggs,
Milled into flour oat flakes — 3 large spoons
Low-calorie sour cream or yogurt — 2 large spoons,
Sugar — 2 big spoon
Apple, better green, medium size, cut into slices or strips.
Cottage cheese casserole is prepared as follows:
Pass the cottage cheese with oatmeal, egg yolks, add sour cream.
In another container, beat whites with sugar until white foam.
We connect the two masses, add the apples and mix thoroughly.
In prepared form put the mixture and send in a heated to 200 degrees oven for 30 minutes.
The finished pudding cut into portions and served with honey.
Recipe No. 8 with vegetables
For savoury quiches with cheese you need the following components:
Low-fat cottage cheese — 200 g,
1 egg white,
The onion,
1-2 tomatoes,
3-4 inflorescences boiled cauliflower,
Half of the Bulgarian pepper,
2 cloves garlic,
Bran — 1 big spoon,
Spices.
Preparation:
Onions fry until Golden brown in olive oil.
Connect it with slices of tomatoes, shredded cabbage, diced pepper, crushed garlic cloves, bran, grated cheese and beaten egg whites, add the spices and mix well.
Put them into a form of silicone and bake in the oven at 180 degrees for 30 minutes.
Recipe No. 9 with honey
Required ingredients:
Low-fat cottage cheese — 200 g
Protein of one egg,
Med — small spoon
Semolina — 50 g,
A little vegetable oil.
Preparation:
Protein is whipped until foamy state, it is added to the semolina, honey. The mass is well mixed.
Protein mass is mixed with powdered cheese.
Form grease with oil, put cottage cheese mixture.
Casserole is cooked in the oven at 180 degrees for 30 minutes.
Recipe No. 10 with milk
Required ingredients:
Cottage cheese — 500 g
Eggs — 4 PCs,
Fructose to taste,
Milk — 120 ml
Butter — 1 large spoon for smearing.
Preparation:
Cheesecake turns out very tender and reminiscent of a souffle.
While the hostess has been cooking, you should turn the oven on 170 degrees, so that it is heated.
In a blender, mix the cottage cheese, fructose, egg yolks and milk. Get a mass similar to sour cream.
In a separate container whisk the egg whites thoroughly until the volume more than original 3 times.
Proteins are sent to the blender, whisk on low speed the entire cheese mass.
Oil to grease the pan and pour contents of the blender.
Put in the preheated oven for 40 minutes. Bake at 170 degrees.
​
Diet casserole of cheese like a busy housewife: fast and easy cooking. You will need a minimum of products and a little time. In addition, it is low-calorie delicate and tasty dish suitable as a late dinner, since it perfectly satisfies hunger without harm to the figures.