Fast food restaurants, «FSC»: calorie dishes of chicken, what you can and can't eat at KFC
Fast food chain KFC is familiar to almost everyone along with McDonald's. On the market, the company has more than 60 years and has the points almost all over the world. Russia is no exception, earlier, the network was known as «Rostiks». We all know that wings, burgers and fries from KFC do not represent benefits for the body, but sometimes we want to eat them.
Today we will talk about how to treat myself with a trip to your favorite fast food, but it does not get better and not have unpleasant consequences. We also provide a list of calorie dishes of this restaurant.
The concept of the restaurant KFC
As you know, most of the dishes in this fast food is made of chicken meat. Restaurant story began with the fact that Colonel Sanders has created a unique recipe for chicken wings, the secret of which lies in combination of 11 spices and herbs. Even today the recipe of this mixture is a closely guarded trade secret of the company.
Meals at KFC, though delicious, but have a significant calorie content. However, despite this, sometimes you want to eat a piece of chicken in batter with the coveted 11 spices. What about those for whom so important a calories, is it really necessary to give up tasty chicken?
Tips when visiting KFC restaurant
To maintain a good figure, you need to follow a diet and stick to your diet. But if sometimes to depart from the course, nothing bad will happen if you follow some rules. Below are the items related to visiting KFC and not only:
do not visit fast food outlets more than twice a week. Offer yourself a trip to such a place as a nice bonus, but systematically eat chicken wings or walk during the break for lunch there are burgers and coke is not. The calorie content of these dishes sooner or later will make itself felt in the form of extra pounds and not only;
do not go to a fast food restaurant on an empty stomach. So you give up the slack and looking for something extra;
plan menus and calculate caloric content of selected dishes. The following table, we present below, and it can be found on the website of KFC. It shows not only calories, but carbohydrates, fats and proteins per serving ready meals;
eat slowly and enjoy the taste of chicken. The main thing – not the quantity but the quality of saturation. And it comes faster if we eat slowly;
do not buy promotional offers. On the one hand, they seem beneficial and attractive, but on the other hand, getting such a «combo» you do not meet the necessary caloric intake;
don't be tempted by large portions (basketball): if you go to KFC alone, it is beneficial only for big companies;
pay attention to less popular low-calorie meals in the same KFC. There are scrambled eggs, and oatmeal;
do not order a lot, if you know what's higher than «calorie limits». To throw out superfluous mind, but if you eat all, then it will result in overweight.
«CFS»: calories
The following is the name of the dish, the weight of portions and calories:
piece of chicken — 53 g, 130 kcal;
3 stripsa – 64 g and 243 kcal;
3 wing – 81 g and 254 kcal;
basket of 16 wings – 572 g and 1912 kcal;
basket duet – 466 g and 1310 calories;
sandwich Sanders – 130 g and 276 kcal;
Longer – 94 grams, 227 calories;
Classic – 157 g and 245 kcal;
Itwister cheese – 103 g and 264 kcal;
Caesar no dressing – 211 and 329 kcal;
a standard serving of French fries 120 g and 331 kcal;
Belgian waffle with caramel – 109 g and 474 calories;
cake with cherries – 70 grams and 246 calories;
ice cream chocolate – 150 g and 272 kcal.
From what should be abandoned, and that it is better to take in KFC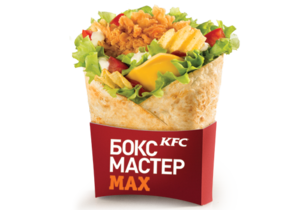 The high caloric content of most dishes on the menu cafe KFC is the result of the presence of fat and carbohydrates in large volume. Therefore, these indicators need to pay attention too. It is advisable not to buy anything too fatty or very sweet. It is not recommended to buy dishes with spicy meat, which will cause even more appetite.
It is also desirable to abandon the sandwiches because the buns used for their preparation based on flour, and the inside of the burgers liberally flavored with mayonnaise, as for a slim figure, this combination is an incredible shot. The most harmful food in all fast food restaurants is potato. It is not only useful but also very harmful because it contains TRANS fats.
If you want to treat yourself to something from fast food or just caught in a place like that with friends, without compromising health and shape, it is recommended to choose the following dishes:
chicken pieces (thighs or breast), breaded. If desired, the skins can be removed, then there is only white meat, which can do no harm;
salads – some of them are still high in calories, you can choose salads without meat;
tea;
coffee.
But the soda and ice cream for dessert better not to order because of their combination of chicken for the figure is also detrimental.
Many nutritionists regarding fast food have a definitive position. But sometimes you can afford such a «zapresheno», naturally, in reasonable limits and not every day.