Gastroesophageal reflux disease — treatment of folk remedies
Treatment of heartburn folk remedies
Guided by the principle of self-help at the first signs of any disease, everyone is trying to be treated yourself. And often it happens that far to the pharmacy, the clinic did not get in, and management of traditional medicine and the Internet is always at hand. Therefore, in our time treatment of GERD with traditional methods is a habit.
Let's consider in this article the most common traditional treatments GERD — the pros and cons, and what you can do to help the body.
If you can use traditional methods
As for many diseases, accompanied by burning and pain behind the breastbone, in fact, defeat can be far more serious than you can imagine at first glance. Therefore, in order to be treated by using folk medicine, you must remember important rules:
before treatment pass all necessary examinations;
any little-known way to get rid of the disease is important to consult with experts;
the mainstay of treatment of GERD is long reception of medicinal substances, that is, all available and useful folk remedies can only be auxiliary;
it is better to use proven methods.
Why is so important to adhere to these points? Often GERD hiding other diseases (problems with the cardiovascular system) or the disease with severe complications. Ignorance of the full picture of the course of the disease process entails undesirable consequences.
But in the case when everything is in order, you can use some simple people's advice. About them now and will be discussed.
Traditional methods in the treatment of GERD
Each of the methods is an attempt to get rid of only one of the manifestations of the disease. And most traditional medicine in GERD saves from heartburn or chest pain decreases. Such methods can not improve the functioning of the lower esophageal sphincter (muscle between the lower esophagus and the stomach), which does not work fully with gastroesophageal reflux disease. And this is the most common cause of this disease.
In what ways were used by our ancestors, and modern people who do not want to be treated with medicines?
Mineral water
Warm alkaline mineral water. It is recommended to heat it to approximately 40 °C. Through this treatment it will make all the gases (any carbonated liquid to drink with GERD prohibited, they deteriorate the functioning of the lower esophageal sphincter), and mineral salts will not precipitate.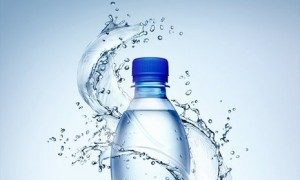 How useful this method is and how to use it properly?
The salts contained in the liquid, bind excess hydrochloric acid, diluting it, thereby reducing the burning pain.
Heartburn will be reduced if you drink mineral water after 30-40 minutes after eating. Right after eating or during meals mineral water stretches the stomach, leading to pain.
In rare cases, can save and usual drinking water. After a few SIPS of warm fluids when nausea after eating or on an empty stomach can temporarily mute the unpleasant symptom.
Milk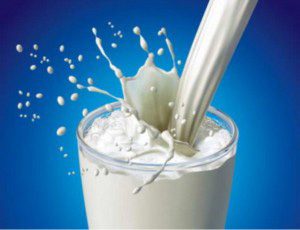 Unpleasant phenomenon gastroesophageal reflux disease, treatment of folk remedies can begin with the use of milk. If the body it is well tolerated and absorbed, the calcium contained in it may temporarily save you from heartburn.
Some help not with fresh milk and drinking milk products. Kefir or fermented baked milk on the same principle will be able to cope on time with GERD. But this effect is short-lived.
Potato juice
Do not forget about the miraculous power of the starch contained in the potato juice. It coats the stomach and lower esophagus, protecting the mucosa from hydrochloric acid.
The lower esophageal sphincter he can not make it work as it should, but the heartburn and harmful effect on the esophagus of aggressive environment of the stomach it will be removed.
Tincture of chaga mushroom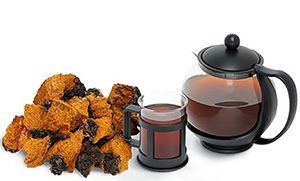 This fungus is a parasite that grows on birch. For diseases of the digestive system it is ground, brewed with boiling water and insist within hours. Take this medicine 3-4 times a day for the appearance of unwanted symptoms. It can be useful:
it is composed of substances, removes inflammation, with symptoms of esophagitis (inflammation of the mucous membrane of the esophagus) this property will only benefit;
in addition, the mushroom contains a lot of minerals and resins, is able to enhance local immunity and binding of excess hydrochloric acid of the stomach.
On the downside, the use of such folk medicines are:
if used incorrectly the toxic fungus;
can cause allergic reactions;
so far, scientists have not sufficiently studied its properties, so all the consequences of such treatment are difficult to predict.
Plants and herbs
Can be long to enumerate all available plants in nature, which will accelerate the healing process of the esophagus in GERD, but will focus only on.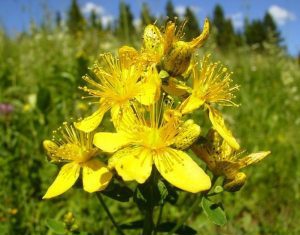 Will fit the following fruits and herbs:
St. John's wort;
Melissa;
stinging nettle;
sea buckthorn;
chamomile scented.
How to treat GERD traditional methods using herbs? — take equal quantities of leaves of chamomile, lemon balm and St. John's wort, the entire mixture to mix and brew with boiling water, infuse for 10-15 minutes and drink as a tea after meals. This is vitamin a collection, calming the nervous system, wound healing, and relieving inflammation in the affected areas of the mucous membrane, which is important in GERD with esophagitis.
Nettle has excellent anti-inflammatory effect. It can be safely added to vegetable soups, finely cut.
Sea buckthorn oil good healing of erosion and places of inflammation. Use it cautiously and in small quantities.
It is not recommended to use tinctures on alcohol and vodka. Alcohol aggressive act on the mucosa of the esophagus and stomach. Such drugs would be of little use.
Aloe Vera juice
It has long been known that aloe juice helps with gastritis or any inflammation of the digestive organs. Lovers of folk medicine often use improved methods. Therefore, mix aloe juice with honey, spreading it in pre-boiled water.
This medicine can be consumed 5-6 times a day with or without food. The pure honey is not recommended in GERD and in dissolved form it is less harmful to the digestive system.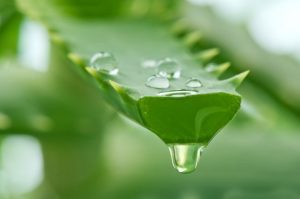 What will help this folk remedy:
relieves inflammation;
speeds up the healing process;
increases local and General immunity;
coats the esophagus and stomach, at the time of relieving from heartburn.
Familiar and not so traditional methods of treatment of GERD is always fraught with danger. Even the most innocuous and simple can hurt, not help. How to avoid problems? Any of the methods should be discussed with a professional. Gastroenterologists and certified specialists are often confronted with the consequences of this therapy. The correct answer to one question can save a life. It is important to remember that traditional methods are applied only in the help to the basic treatment of GERD and are not a panacea in the treatment of this disease. They will cope with the manifestations of GERD, such as heartburn, retrosternal pain, relieve inflammation of the esophagus when isogamete, but the cause of the disease — a clear functioning of the lower esophageal sphincter, folk remedies do not cure.